Dear Expectant Mother,
We (Amanda and Des) have always known in our hearts that we wanted to grow our family through adoption. There is so much love between us that is ready to be shared with your child. We would be thrilled to meet you and be on this journey together. We believe that with you, our family and friends there is an abundance of love and support that will carry us through a lifetime. We already know you are amazing!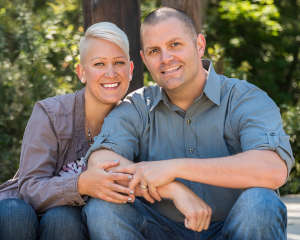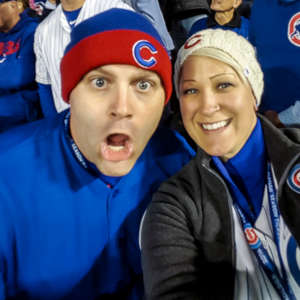 About Us:
We grew up together in a small town and were high school sweethearts. Following college, we married and have been happily married for over 15 years! Our love has deepened over time and has taught us that we can count on each other no matter challenges we face.
Laughter is important to both of us and we can make each other laugh often by sharing random memes or Instagram videos. We are huge sport fans and are fanatical about the Chicago Cubs. As season ticket holders we spend many summer afternoons at Wrigley Field with family and friends. Traveling is something we both enjoy as well. We prefer roads trips as they allow us to explore waterfalls and trails off the beaten path. We are excited to include your child on our adventures!
We both love to be active and are committed to eating healthy every day. Training for the Chicago Marathon together is a favorite memory and helped show us we can accomplish anything with hard work. We also enjoy staying home to work on remodeling projects or cook a meal together. Amanda's homemade salsa and corn tortillas are always a favorite.
Amanda is a teacher in the same elementary school that she and Des attended. Her school is five minutes from our home and provides her with an ideal schedule for children with summers and school holidays off. She volunteers as a running coach for an afterschool running club for children and hosts a yearly wellness challenge to promote health and mental wellbeing. In her spare time she loves to practice her photography. Each spring she plants our garden and grows organic vegetables for us to enjoy.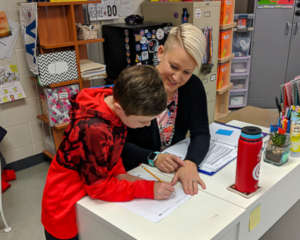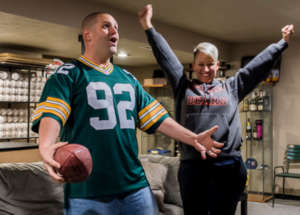 Des works as an information technology manager and absolutely loves what he does. He volunteers as a board member for the State's Attorney Office to provide guidance for first time offenders to get back on the right track. He loves spending time collecting baseball cards and game-used memorabilia of his favorite teams. Doing home renovations with Amanda or doing projects with his dad are what you'll typically find him doing on a weekend.
Our Families:
Family is the center of our lives and we hold close to our hearts the relationships we have with each of them. Our experiences with our nephews have strengthened our desire to become parents. When we shared our adoption plans with our families they were all ecstatic! We know that their support is unconditional.
Amanda's Family: Amanda is the oldest of three children. She is very close to her siblings (Annie and Adam) as well as her parents Don and Denise. Adam has three sons and will be adding a daughter this winter. Your child will be surrounded with love from cousins, aunts, uncles, and grandparents. We get together often for family dinners, to swim, or take a ride around the lake in the boat. It is very convenient as grandma and grandpa are right down the street from us and we can swing by on our nightly walks around the neighborhood just to say hi.
Des' Family: Des is also the oldest child in his family. His younger brother Jake and his wife, Jess, live in New York. They are expecting their first child. We have spent vacations visiting them and sightseeing New York. Des' parents, Craig and Susie, cannot wait to have a grandchild to love and spoil. We also see them frequently as they live a short drive from us.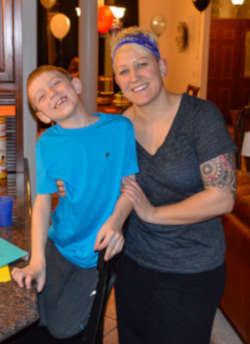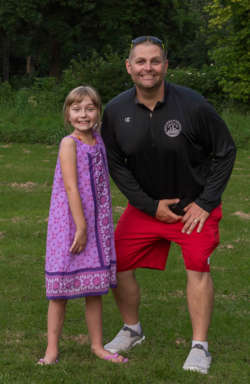 What Amanda Loves About Des:
– He always believes in me and makes me a better person
– He cherishes his loved ones and would do anything for anyone
– He loves to make everyone around him feel valued
– He is my best friend and makes me laugh
What Des Loves About Amanda:
– Her love is endless and her style is free-spirited
– She always provides reassurance and makes moments special and memorable
– She is adventurous and loves to explore new things
– She is my best friend and makes life extremely fun
Our Home:
We live in a small community in Northern Illinois with our cats, Jaiden and Lombardi. Our community has a bike path, basketball courts, and playground near a small beach. We love our home because we have plenty of room for a child to play outside safely and have spent time making improvement to it. The close proximity to our family makes getting together easy. Our excellent community school district is where Amanda teaches. We are close enough to Chicago to explore a museum, try a new restaurant, or catch a Chicago Cubs game.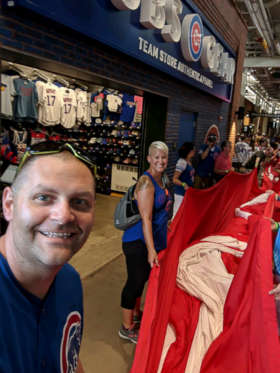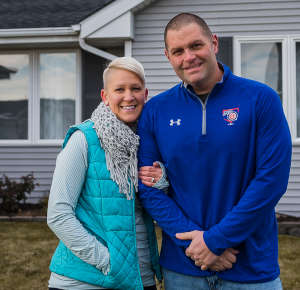 Our Promise:
We promise to provide a safe, supportive, and loving home where your child will be celebrated everyday. We will provide opportunities for them to follow their passions. We plan to encourage education as a stepping-stone to future opportunities. We promise that your child will always be our main focus. We promise to raise your child in a way that promotes respect, empathy, and gratitude towards others. We promise to celebrate traditions and surround them with loving people. We promise to share their story and never doubt you made your choice out of love. We will always speak lovingly and respectfully of you.
We believe that things happen for a reason and over the years we have always known we would grow our family through adoption. We would love to talk with you about your dreams for your child.
Please contact us anytime at amandaanddesACFB@gmail.com
You can also reach us through Maggie, our adoption counselor, at:
800-869-1005 (toll free)
847-366-6343 (text)
maggie@centerforfamily.com
We hope we are meant to build our family with you!
Amanda and Des