Hello!
We're Matt and Allison, and we're so excited and honored that you're reading our story. We want to start with some promises to you. We promise to love your child with our whole hearts, encouraging and treasuring them every day of their life. We promise to help them dream big and provide them the education, resources, and opportunities to make those dreams come true. And we promise to always remind them how much you love them.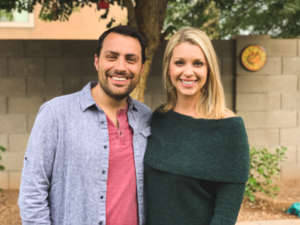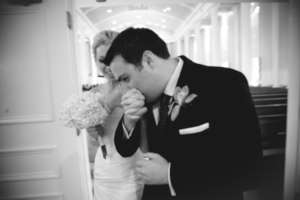 Our Story So Far…
We are in our early 30s and have been married nearly 10 years. We've used this time to build a solid partnership, creating a strong foundation of love, trust, and stability. Given that we're both psychologists, we know a lot about emotional health, and we put our knowledge to use every day in our home. Our home is compassionate, nurturing, and encouraging, and it's frequently filled with laughter.
We met in Texas in grad school, fell in love, and got married in 2009.
We moved to Illinois in 2010 for a one-year residency, never thinking we'd stay. And when we experienced our first Chicago winter, we almost ran back to Texas!
But 8 years later, Chicagoland has become our home, and we love it here!
All About Allison
Allison was born and raised in Texas, and her love for Tex-Mex, college football, and holiday traditions are living proof. Allison thoroughly enjoys hosting and coordinating activities for friends and family, and she's often planning the next theme party, family vacation, or weekend activity. She enjoys bikes rides in the summer, apple picking in the fall, working out, and hosting University of Oklahoma football watch parties.
Occupation: Psychologist at her own private practice. She's owned this business for 2 years, and it's given her a ton of independence and flexibility in her schedule. This flexibility will be especially important when our baby arrives. Although Allison is committed to the individuals she helps, family always comes first.
Something Allison is passionate about: Making the little things special, as there's always something to celebrate!
What Matt loves the most about Allison: "Allison has a huge heart! She's caring, passionate, and everyone around her knows they're special in her eyes."
Allison in 5 words: loving, driven, courageous, silly, and compassionate
Allison's hope as a parent: That your child grows up knowing they are loved, treasured, and can do anything they set their mind to.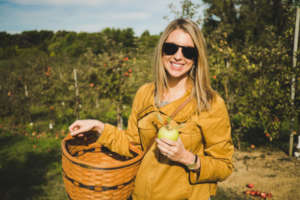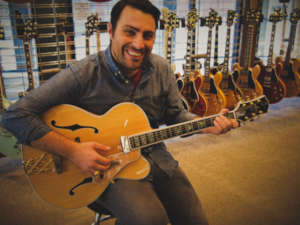 All About Matt
Matt grew up in a small town in Arizona, spending much of his childhood at and near the lake, and he later attended Arizona State University. Allison often jokes that Matt knows how to do everything. (Seriously, he plays guitar, paints, smokes BBQ, takes professional photos, cooks, and fixes anything and everything around the house!)
Occupation: Psychologist at a Veterans Affairs (VA) Hospital.
Something Matt is passionate about: Learning and trying new things. Once he has an idea, he goes all in!
What Allison loves the most about Matt: "Matt is hilarious and fun and the first person who can always make me laugh."
Matt in 5 words: fun, creative, smart, loving, and outgoing
Matt's hope as a parent: That your child has every opportunity and all the support to be successful in whatever they dream.
Our Family
In addition to the two of us, your child will be loved by so many people. We've got a great network of love and support at home and across the country that we see often. Our family is overjoyed to welcome a new addition, and our friends are already promising to shower your child with attention and joy.
Both of our families have been touched by adoption, so adoption has always been in our hearts. We talked about adoption before we were even married, and over a decade later, we're thrilled to be opening our hearts to you and your little one.
Matt's sister, Julie, was adopted as a baby, and we have a great relationship with her, as well as our niece and nephew, who we love dearly.
Allison grew up with 3 bonus brothers and a sister. Her mom connected with them as part of a school mentoring program, and she committed to help raise them alongside their mother.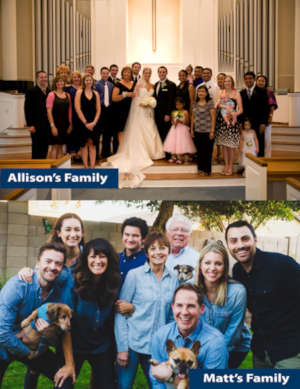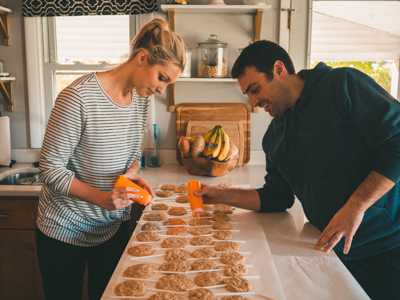 Our Home
We live in the western suburbs of Chicago, and our home is surrounded by beautiful parks, great schools, and a swim club. We have a huge backyard, where your child will experience true Southern BBQs, smores by the fire, and sparklers on the 4th of July. Holidays and traditions are a big deal in our home! There's always something to celebrate and people to celebrate it with in our home.
We've continued the pumpkin cookie tradition started by Allison's grandparents in 1957. We ship cookies to family all across the country.
Birthdays are a big deal in our family. We celebrate for an entire week!
Matching pajamas for the family are always the first gift of Christmas.
We are offering your child a home filled with love and laughter. We're also offering education, new experiences, and exposure to all the world has to offer. Our work schedules allow significant flexibility and independence. We'll be at every school play and T-ball game, and we promise to be the loudest ones in the cheering section. Your child will be adored and wrapped in love and encouragement every step of their life. We're so excited about becoming parents, and we hope to meet you soon!