Life can be full of surprises, sometimes joyful and sometimes scary, and sometimes both at the same time. We can't pretend to know how you are feeling and hope that you are surrounded by lots of love and support. Maybe our letter will be a part of the light on your path.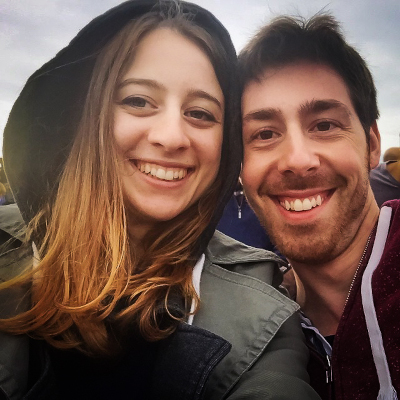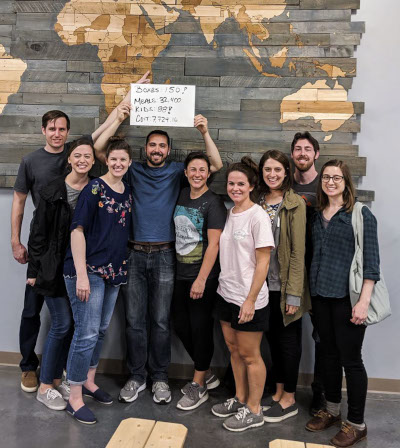 Our Story
We are Andrew and Alexandra (Alle). On a chilly January evening in Chicago, we met at a Brazilian swing dance lesson with a group of mutual friends. We did not dance together that night, and as we were on our way out the door, we began talking. Right away, we bonded over our love of music and made a plan to hear some music together. Less than three months later we were dating exclusively. That summer we chose to return to the place we met and take eight weeks of East Coast swing dance lessons. We've been dancing together ever since!
For the first three years of marriage, we lived in Edgewater, Chicago. We loved being steps away from our church in Rogers Park which offered us a diverse, supportive, and active community. Andrew served on the church set-up team and Alle served in the children's ministry, watching the two and three-year olds. Since neither of us are from Illinois, we've had a lot of fun exploring the area and going on many adventures. One of our favorite things to do was to go on walks without a destination and explore neighborhoods in Chicago. We loved discovering used record and bookstores, small shops and coffee houses, and appreciating the natural beauty of Lake Michigan.
We recently bought a house and moved to the Northwest suburbs of Chicago with the dream of growing our family. Besides the two of us, our family includes our three-year old, rescued cat, Lola. She is the most outgoing and friendly cat we have met. She is quick to welcome visitors at the door and often will sit on their laps given the first opportunity. Alle enjoys finding ways to keep Lola amused and has grown her sewing skills to be able to make Lola an endless supply of custom cat toys.
We've always known we wanted children. On one of our earliest dates, we went to a neighborhood café and started talking about our families. We were telling each other stories about growing up with our siblings. Before we knew it, we were discussing how many kids we wanted.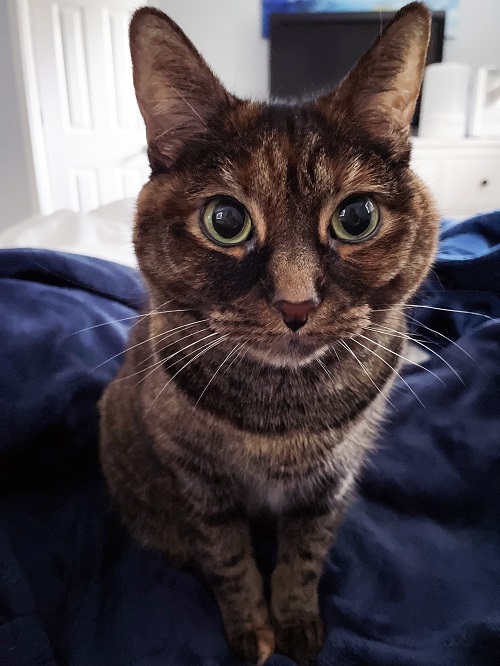 About a year after our wedding, we began trying to get pregnant. When our plans didn't go as hoped, we chose to pursue adoption. We've met with friends who adopted, want to adopt, and who are adopted themselves. Our journey so far has been full of unexpected challenges and surprises which have led us to pray and reflect on God's plan for us. We don't know how our story as a family will unfold, but we do know that we are entering into this journey with open hands, hearts, and minds.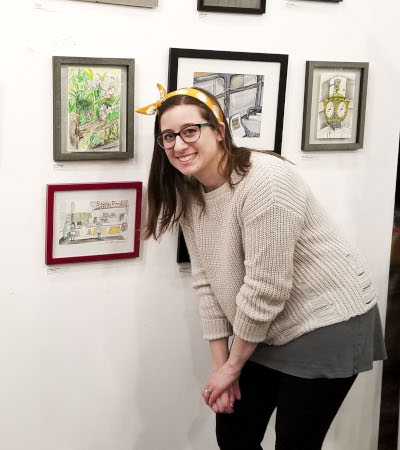 Meet Alle
I grew up in Connecticut as the middle child of three daughters. My family lives in the Northeast still, and we remain very close, talking and texting daily. My parents and their spouses are excited to become grandparents and are very supportive of our decision to adopt. Both of my parents are remodeling their houses to be 'baby proof' for their grandchildren.
After graduating from college for Industrial Design, I moved to Chicago to pursue my career. I'm currently working to transition my career to children's book illustration because I love the idea of inspiring creativity in children. I'm also working at our local library's makerspace, where I teach and help people feel empowered to explore their creativity. My dream is to be home to raise our family while also having my own part-time creative business. I've always wanted to be a mom, and dream about sharing the love, curiosity, joy, and creativity that fills our home with a child.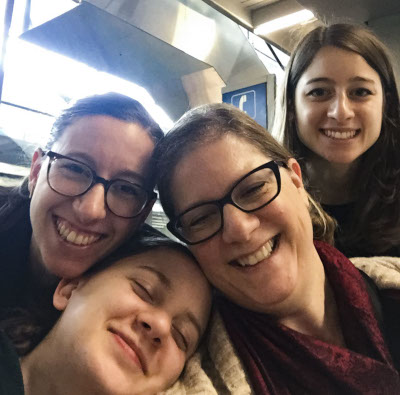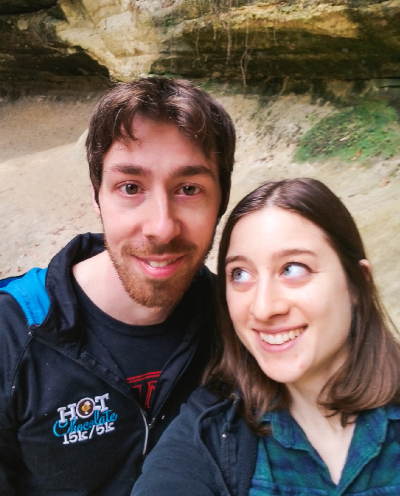 Meet Andrew
I grew up in Michigan and am the youngest of four children and uncle to six nieces and two nephews. I moved to Chicago after college to work as an accountant. Spending quality time with family and friends is very important to me. Alle and I make it a point to drive out to Michigan every few months to reconnect. It is important to us that our future child will have a relationship with extended family, so we plan on making that a priority.
As for my hobbies, I love sports (both watching and playing) and all things music. I used to work for a concert production company and have been to numerous concerts. I also love going on adventures and having new experiences, and I am excited to continue that as a parent. Things that I look forward to doing with our child someday include sharing sporting/live events, family vacations, outdoor activities, reading stories, and playing all sorts of games (both real and made up).
Our Home
When we bought our house a year ago, we chose our neighborhood for so many reasons. It is only a couple blocks away from a highly rated elementary school and a few parks containing swimming pools, playgrounds, community gardens, and basketball and tennis courts. There are many families with young children riding bikes together, going to the nearby parks, visiting the bookmobile, and going sledding. With so many community resources, it is easy to imagine happily raising our family here.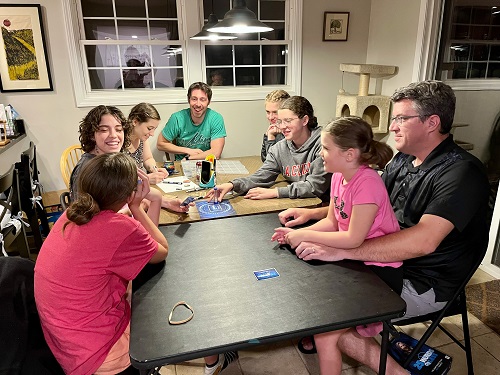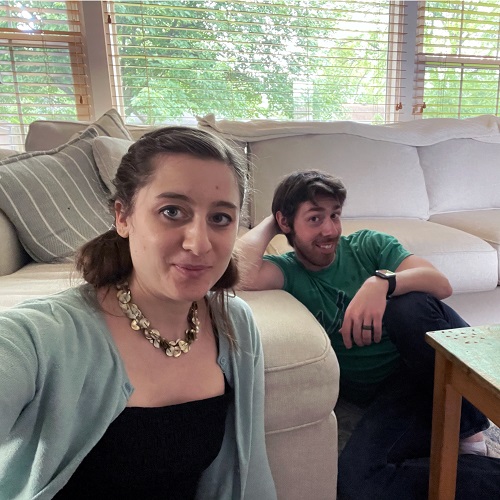 Our Hope
Since we met, we've found joy in celebrating God's love in everything we do even when, especially when, times are hard. We know our source of love and strength comes from our faith. Our hope is to share all of these gifts that God has given us with a child.
We'd love to hear more about you and your story! You can reach us by contacting our adoption counselor, Linda Fiore by texting (773-919-5702), calling (773-919-5702), or e-mail (Linda@centerforfamily.com). You can also contact us directly by emailing AndrewandAlleACFB@gmail.com.
With love and prayers,
Andrew and Alle