As we sit down to write this letter, we are trying to imagine what we would want to hear from prospective parents, knowing this is going to be one of the toughest decisions you have ever made. We decided love, adventure and stability are important qualities of our family that we want to share with you. We hope to show you that we will provide a loving home, adventures for a lifetime, stability and much more from our family as you get to know us.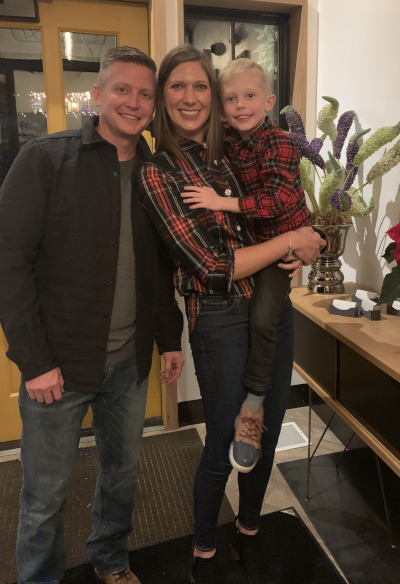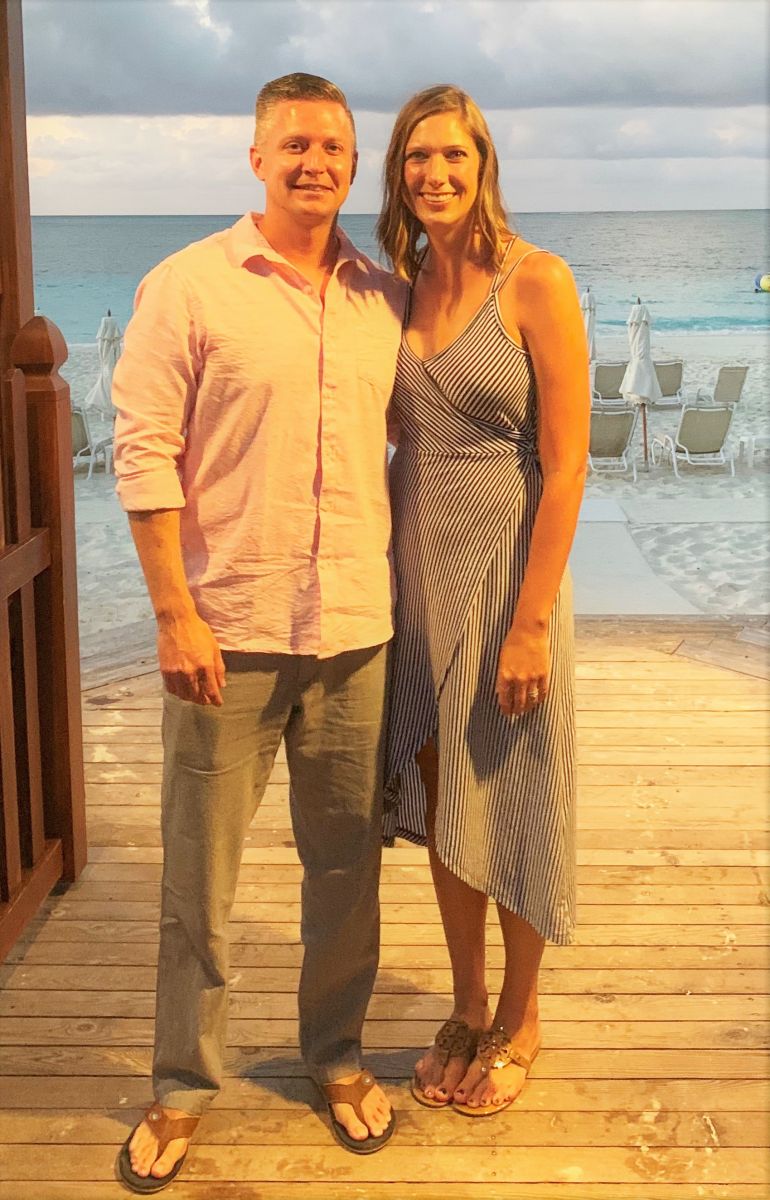 Love – We, Alison and Zach, met in fifth grade. I wish I could say it was love at first sight, but it was fifth grade!! We have been friends since that time. We even attended our senior prom together – our son asks us about the picture where dad is smaller than mom all the time! Friendship for over 12 years eventually led to dating and marriage in 2010. We then welcomed our 7-year-old son, Tyler, to the family. We have supported each other with love through the disappointments in life, the sad times and luckily many more happy times. Our love for each other, and for our family, continues to grow!
Adventure – We write this letter from our latest adventure in Colorado. We are riding a train through the Royal Gorge, fishing, hiking and visiting friends. We love to explore new places and are definitely "doers". Zach and I say we work to travel! Planning our next vacation is always on our minds. We love to visit the beach, whether that be in Florida or the Caribbean. Our adventures are sometimes miles away, but we can always find something fun close to home.
We live in a medium-sized city with access to big cities or small rural towns. We love that we don't have to travel far to find new adventures. You can often find Alison working in the yard, as she has landscaped most of the backyard, playing basketball with Tyler (she leaves playing baseball to Zach!!) or hanging out with friends. You can often find Zach at the gym, watching sports or taking Tyler fishing. Together we enjoy going to sporting events (the St. Louis Cardinals baseball and Iowa Hawkeye football are our two favorites), camping at a Jellystone park (as they have fun events for all ages), or even just hanging out at home with friends and family.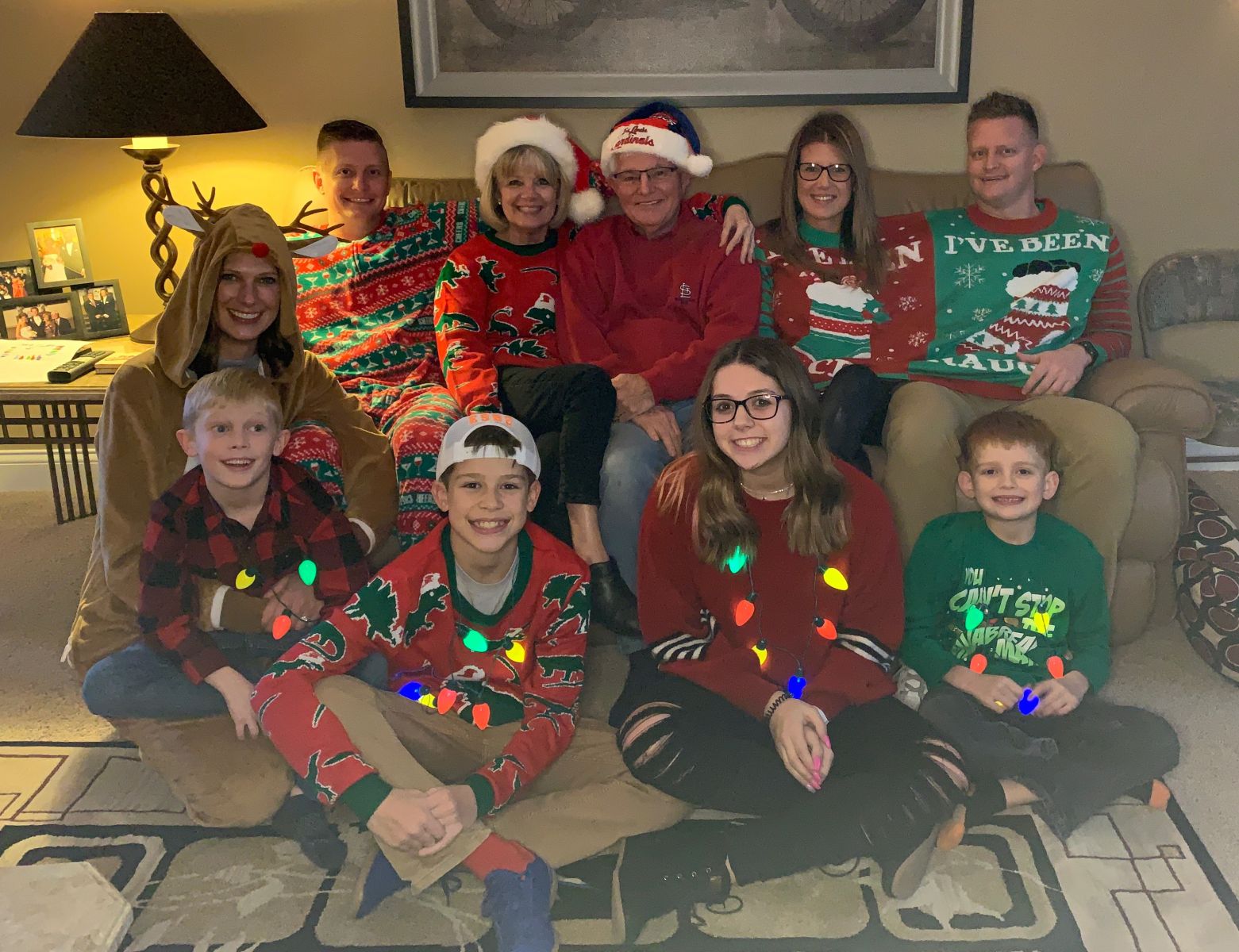 Stability – We are lucky to live in our hometown in Illinois with much of our extended family and longtime friends. Alison has a brother and sister-in-law, Michael and Kim, that live in Colorado. They have two of the sweetest boys, Braden (6) and Cameron (4). We are lucky to see them often and Tyler loves visiting and playing with his cousins. Zach has a brother and sister-in-law, Kainan and Angie, that live in our neighborhood. They have three children, Chloe (15), Kai (11) and Daxton (8). Daxton and Tyler ride the same bus to school. Tyler loves to watch his cousins in their extracurricular activities. They love to come support Tyler also; there is rarely a game where Tyler doesn't have an extended family member there to support him. Family and friends provide help and support when the schedule gets a little crazy, when it's time to celebrate a holiday, or when we just need to talk or hang out with good company.
Tyler attends our neighborhood school and plays with his best friend on our street almost daily. Much of our family lives in the same neighborhood. Tyler can walk to his grandma's, or we can take a short bike ride to his aunt/uncle/cousin's house. Grammy, Grandma and Grandpa take turns getting Tyler off the bus. He loves his quality time with his grandparents. We plan to stay in our hometown and continue to grow our family here.
Alison – I work as an OB/GYN doctor in private practice. I love my job. Work is hard but rewarding and I am so lucky to have the opportunity to take care of women. I work with an excellent group of women, mostly moms, who understand that family is first and we always support each other when family needs arise. Not only am I hard working, but I am determined, organized, funny and have a type A personality. I enjoy reading, exercise, traveling and hanging out with my family.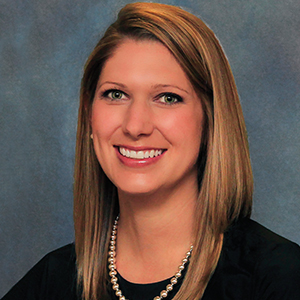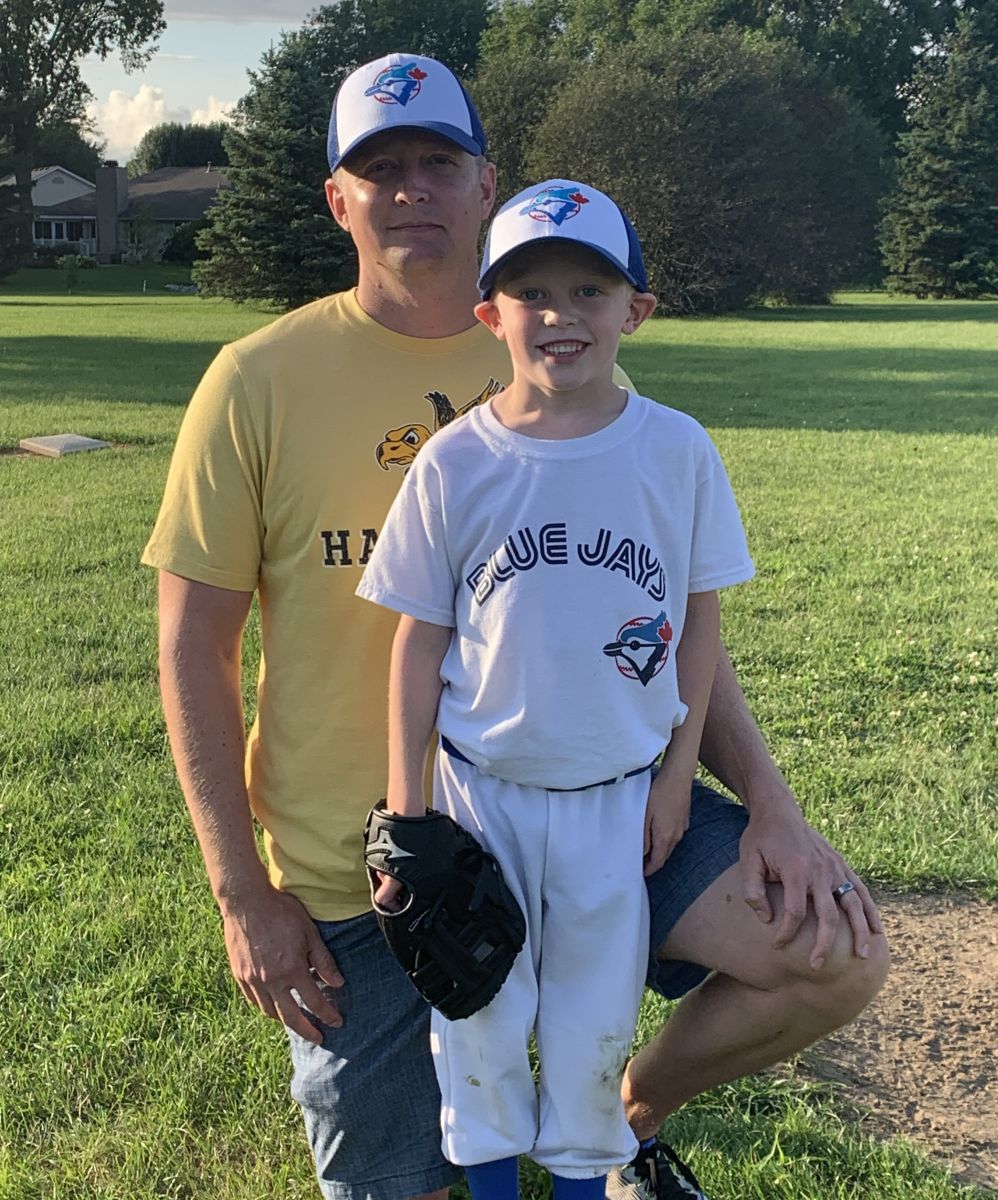 Zach – I work as a police officer and I own a gym with my brother. I enjoy being active and outside, whether it's playing sports with our son Tyler, camping, traveling, or spending time with friends. My job can be challenging at times, but it's worth it in order to help keep my community safe.
Tyler– He is an energetic, smart, fun-loving child who loves anything sports. If there is a sport or activity, this kid has tried it. Currently, baseball is at the top of the list of favorite sports to play. Tyler has a great attitude about life and takes any obstacle and succeeds. We can already see that Tyler will be a great big brother. His ability to calm himself and play with friends' younger children melts our hearts.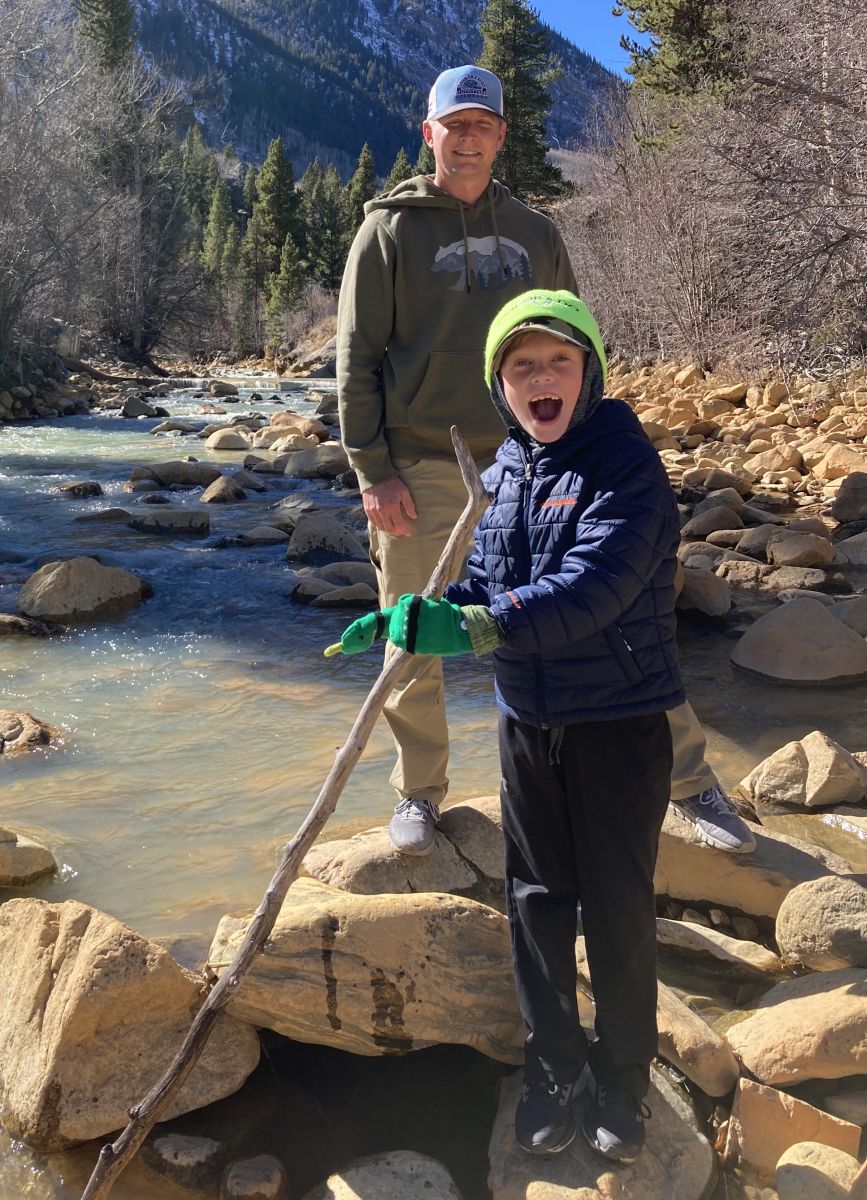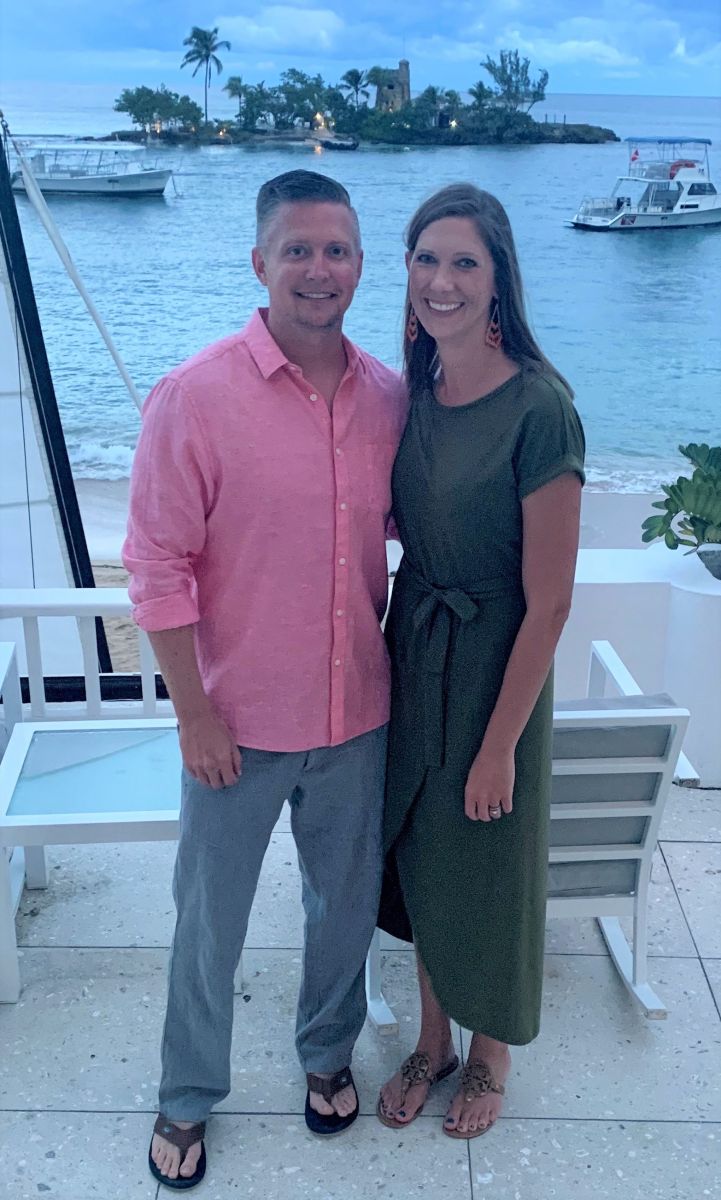 The selfless decision you may soon make will be hard; just know that we are there to provide support and comfort. We will ensure that your child is loved by so many, lives a life full of adventure and has a stable home and family. If you would like to contact us directly, please email us at AlisonandZachACFB@gmail.com. You can also reach us through our adoption counselor, La'Shea Gibson, at 1-800-869-1005 (toll free) or email lashea@centerforfamily.com.