Words cannot describe how grateful we are that you are taking the time to read our story. We know that through this selfless act, you may be facing a very difficult decision. As you read through our profile, we want to let you know that we intend to raise your child so that they always know their family was chosen out of love by their birth mom. We are committed to raising this precious child in a home surrounded by incredible love, endless opportunities for adventure and lots and lots of laughs.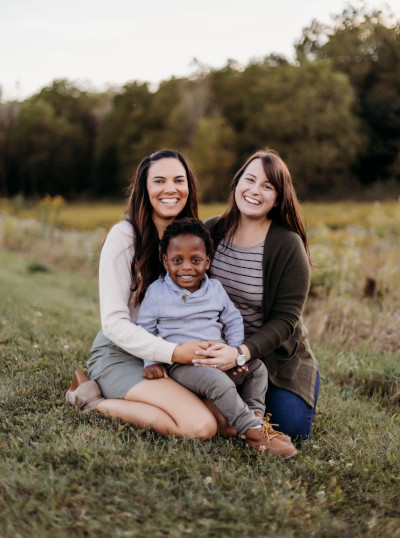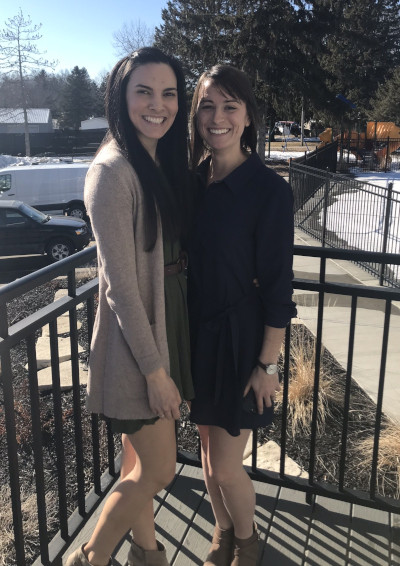 Our Story:
We met in college, and we were friends for about two years before we started dating. We have now been together for 10 years and married for almost 3 years! We adopted our first son, Levi, in January of 2019, and our lives have truly been an amazing whirlwind since then. We are excited to grow our family and share our love with another little one (or two!).
About Sarah (29):
I would describe myself as a kid at heart! I love adventures, traveling, sports, reading and being outdoors. I am a pediatric occupational therapist, and I work with children with special needs in
a school, which means I have the summers off to spend more time with my family! I am loving, patient, kind and I try to put my whole heart into everything I do. I have wanted to have many children my entire life, and there is nothing I love more than being a mama! My favorite thing to do as a mom is to explore new parks!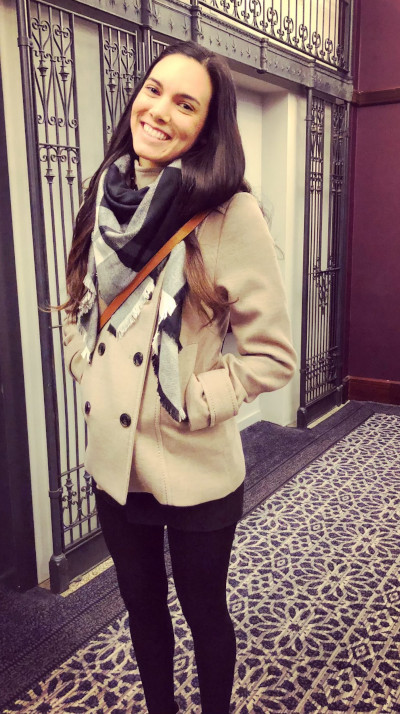 About Anna (28):
I love all things great and small. I have a passion for taking care of the environment and animals. I currently work for a tech company in marketing, and my passion is helping people. I like to be outdoors, playing and listening to music, traveling, and going on adventures. I would describe myself as selfless, loving, compassionate, and I love the little things in life. I love being Levi's mommy, and my favorite thing to do with him is teach him how to play new instruments!
About Levi:
Levi is the most fun-loving, adventurous, and funniest toddler! His current favorites include PJ Masks and pancakes. Levi loves to play with other kids. He is extremely sweet and nurturing, and he loves to help with his baby cousins by bringing them their bottles or rocking them. Levi cannot wait to become a big brother and teach his new little sibling all about the good things in life like ice cream, the park, and the zoo!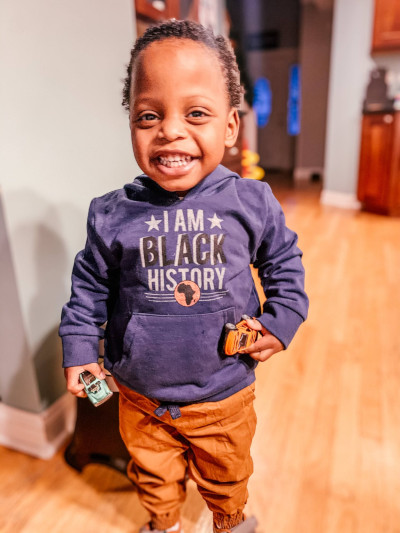 Our Family:
Family is the most important thing in our lives. We both come from fairly large families, and we get together with each of our families as much as possible.
Sarah has three brothers, one older and two younger. Sarah's parents live within 10 minutes of us, and we spend many weekends together. Our son currently has Grandma wrapped around his finger, and we have no doubt that the next child to enter our family will do the same, she is a sucker for grandchildren! Whether it is getting together for a family party, Taco Tuesdays, or just grilling out, it is always a fun time! Sarah's parents, brothers and their significant others play a large part in our son's life, and they are ecstatic about welcoming another little one into the family!
Anna also has a large family. She has one brother and one sister, who are both married with one child each. All of the cousins love getting together to play! Anna's parents love being grandparents to all their grandchildren. Although Anna's family lives about two hours away, we still get together as often as possible, often spending entire weekends together or taking a family trip to Wisconsin in the summer!
We have two furry members of our family, Gilbert and Stormy. Gilbert is a 3-year-old Australian Shepherd mix. He is sweet, full of energy and loves to play. Gilbert loves Levi because Levi gives him an endless supply of cookies! Gilbert loves to go on walks, but his favorite thing to do is go through the Starbucks Drive-Thru for a puppuccino. Stormy is the sweetest cat. He is very patient and loving. He loves to cuddle and play and is the perfect best friend and partner in crime to Levi.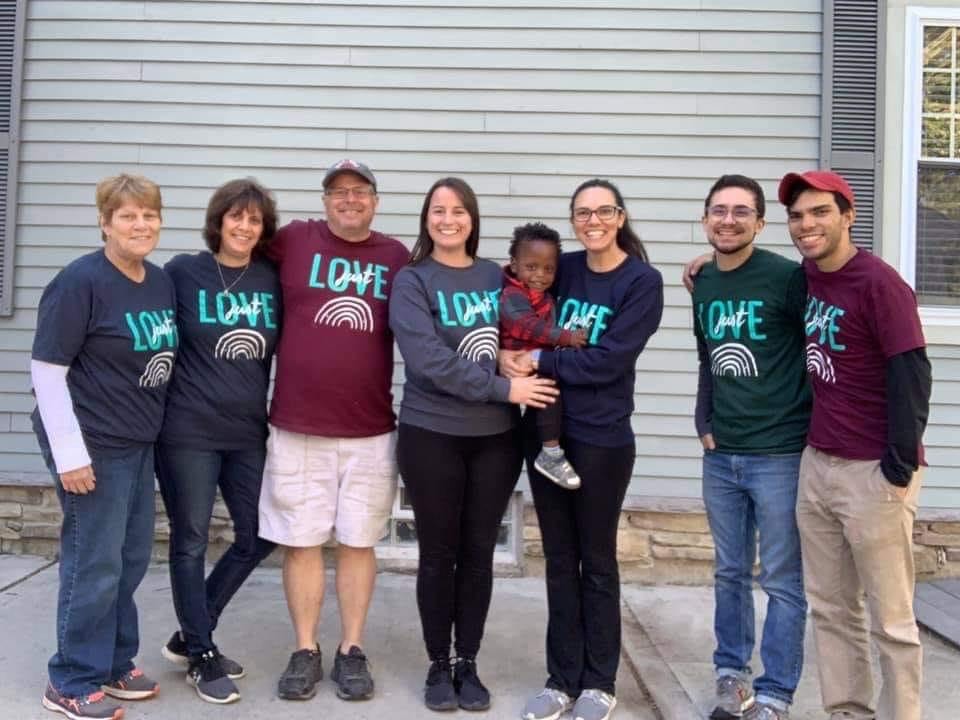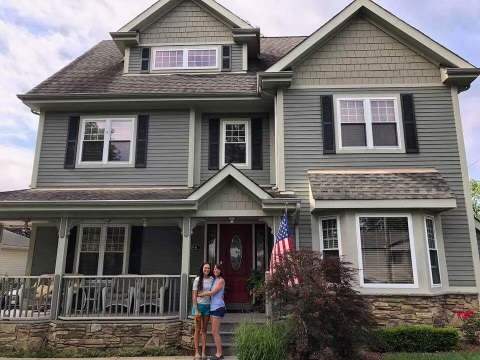 Home/Community:
We live in a 4-bedroom home in a diverse neighborhood in the suburbs of Chicago. Our home is within steps of a community park, and within walking distance to the elementary school, an ice cream shop and the community farmer's market. We love to take advantage of all that our community has to offer. In the summer, we have Music in the Park and Cruise Nights, and at Christmas time, one of our favorite activities is to drive around and look at all of the decorated houses with huge light displays.
Our Promise:
We have been dreaming of being mommies since the day that we met, and we are so incredibly lucky to have been chosen to be mommies to our first son, Levi, who is now 2. We are so excited for the journey that lies ahead as a family of 4 (or more). Choosing us would not only be choosing a family for your child, but also as an extended family for yourself, if that is something that you want. Although we promise to let your child explore all their passions, whether it be soccer, dance, science club, art class, or whatever else their little heart desires, the most important thing that we can promise you is that your child will live in a home where their mommies have an undying love not only for our little ones, but also for each other. In our home, your child will never have to wonder what love means. Thank you again, for reading our story. Our hearts are full of love, gratitude and hope as we patiently wait for another little one to join our family. We hope that you find peace and guidance during this time, and we are looking forward to learning more about you and your hopes and dreams for your baby.
With Love,
Anna, Sarah and Levi