We hope you're reading this letter confident of finding the right family for your child. We are writing this letter to you in hopes that you find us a worthy couple capable of providing a nurturing and loving home. Our decision to adopt was made with care and consideration and a deep desire to grow our family. Thank you for taking the time to learn about us.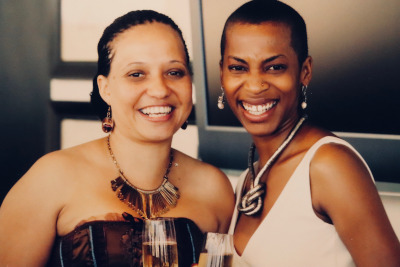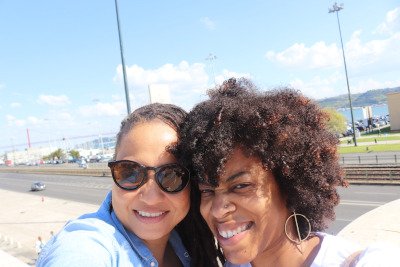 About Us
From the first day we met at school, we formed an immediate connection. Through humor and conversations late into the night, we established a long-lasting friendship that formed the basis of our marriage.
While we came from different parts of the world, we found common ground in our shared values. After dating for two years, we got married in Cape Town, South Africa in a small ceremony overlooking the Atlantic Ocean. Fourteen years later, we're loving each other in new ways and experiencing life through more experienced and mature eyes. Our growth as a couple has led us to an exciting stage in our lives where we feel ready to grow our family through adoption.
We both share a passion for social justice and love spending time together. We both work in the nonprofit sector and have a desire to improve the lives of others through our work. After relocating to the United States, we settled in Chicago, a city that we've learned to love and embrace with curiosity and open minds.
Michelle
I was born in Hampton, Virginia, but grew up in Houston, Texas. I am compassionate, thoughtful (but a bit of an over-thinker!), open to new experiences, serious and studious. My parents encouraged my sister and I to work hard in school, so my childhood was strict, but also filled with lots of fun activities at school and in my community. Some of my fondest childhood memories is of my father and I being silly together, watching Westerns and musicals on Saturday mornings, making our favorite breakfast of French toast, and playing catch or soccer in the backyard. I also have an interest in art/design, travel, sports, and adventure. The value of being in service to the community was instilled in me early in my life, so I volunteer at non-profits and other initiatives within the city of Chicago.
I have a master's degree in Public and Development Management and a second master's degree in Development Economics. Today, I work at a global nonprofit that supports a network of socially committed individuals and humanitarian projects that address the world's toughest social and economic problems.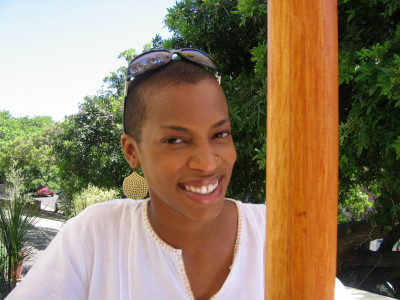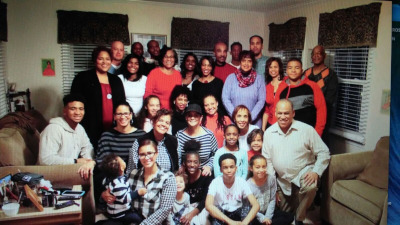 My family is scattered across the country – from Texas to North Carolina, with my older sister living in Chicago with her family. I've been lucky to grow a closer relationship with my sister and her family since settling in Chicago.
Bronwyn
I was born in a rural area in South Africa. The youngest of five siblings, my early childhood was spent on a small farm where I enjoyed the freedom of wide-open spaces and the joys of simple small-town living. I lost my father at an early age and our family soon moved to the city. My parents prioritized education and supported us all to achieve university degrees, and to use our talents in the service of others. My siblings all live in South Africa with their families, including my mother who is now 83.
I love sports. I love playing sports. I love watching sports. Most of all I love riding my bicycle and staying active. Since moving to the US, it has been thrilling learning about all the differently sports played here. I also love travelling and have toured, backpacked, and cycled in a number of countries in Africa and Europe. I look forward to travelling more with our new family, especially here in the US. I am an avid reader and can often be found snuggled up on my favorite chair with a very thick book.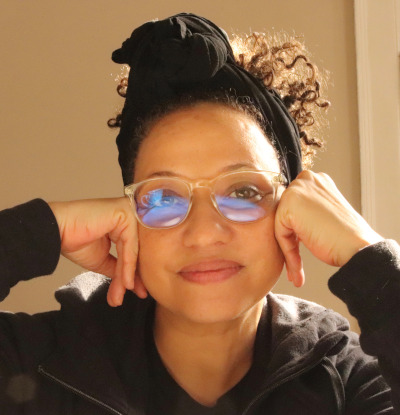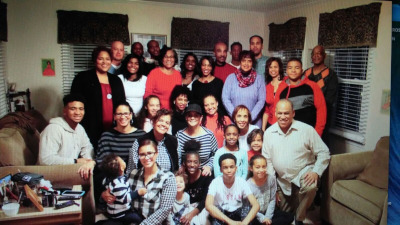 I hold a degree in Physical Therapy and a master's degree in Public and Development Management. After many years working at various private and non-profit companies in South Africa, I now work remotely on global public health projects.
More about our lives
We live in the north of Chicago with our cat Mathilde. We're close to child-friendly parks, libraries and schools, and a host of other community-centered activities. Our neighborhood is home to a number of young families who spend many joyful hours in the local parks (including the local ice cream shop!). Besides our individual interests, our favorite things to do together include sampling all the brunch spots in Chicago, traveling, and experiencing different cultures, food and spending hours in art galleries and museums on our travels. We also love the outdoors, doing running and cycling events and visiting all kinds of markets.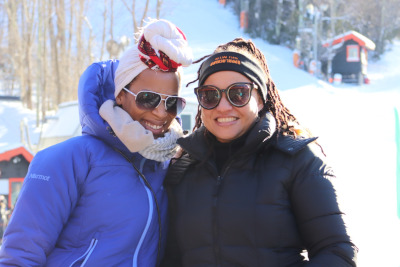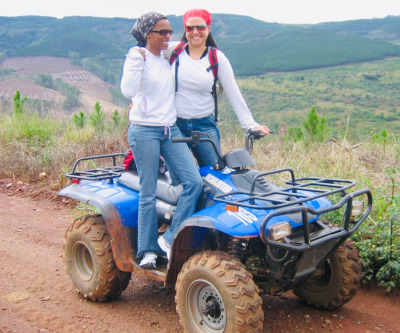 Our promise
We are deeply committed to building a family and creating the best possible future for our child/ children. Our promise to you is that you will never have to worry if your child is loved and has everything they need. Our families fully support our decision to adopt, and our 5 nieces and nephews cannot wait to welcome their new cousin to the family.
If you would like to learn more about us, you can contact us directly at MichelleBronwynACFB@gmail.com. You can also contact our adoption counselor Linda by text at (773)919-5702 or toll free by calling 1-800-869-1005. We look forward to connecting with you and having the chance to learn more about you.
Sincerely,
Michelle and Bronwyn