My name is Mariah and I'm hoping to adopt a child. I am thrilled and humbled that you are considering me as an adoptive family. I want you to know how much I admire and respect the courage and unconditional love you have for your child. I hope by learning more about me, you will see that I will give your child a life filled with unconditional love, joy, laughter and support. Most importantly, I promise that your child will always know the love you have for him/her.
ABOUT ME:
Ever since I can remember, I've always wanted to be a mom. I grew up with three sisters and incredibly loving and supportive parents who instilled in us the importance of family. While my life journey has not included marriage up to this point, I have so much love to share with a child and have been blessed with resources to support a family. My dream is to build my family through adoption.
I grew up in Indiana, just outside of Chicago. I always felt lucky that I was raised in a neighborhood that felt like a small town yet close enough to experience all the great things about a big city. I now live in Chicago, but because my hometown is so close I get home often to spend time with my family.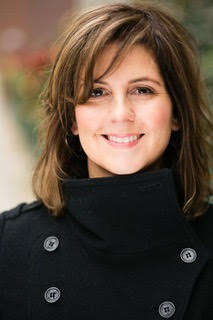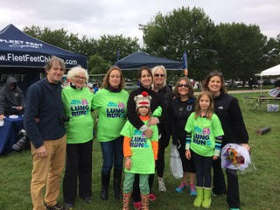 I am a lawyer and work for a small firm that values family time. I enjoy my job because it gives me the opportunity to help others. I'm grateful that I have a career that has allowed me to be financially stable and be able to be active in my child's life. I will take several months off at the time of the adoption. My family is also excited to help!
I enjoy being active and outdoors, especially taking runs along the lakefront. Running took on a deeper meaning after I lost my father to cancer. I started an event called the Chicago Lung Run to raise funds for lung cancer research in memory of my dad. I'm a big fan of cooking and love making a meal for my friends and family. Family dinners have always been a tradition, especially for holidays and birthday celebrations! I also enjoy baking and a favorite tradition is my annual Christmas slumber party with my nieces and nephew. We decorate my tree, bake cookies and watch Christmas movies . . . "Elf" is a favorite!
I enjoy spending time at my family's beach house. Growing up, my family rented a cabin in Michigan in the summer. I have so many fun memories of playing all day on the beach with my sisters and our friends, rain or shine. When we got older, my parents bought a place and the tradition of spending summers on the beach has continued. I look forward to sharing these traditions with my child – building sandcastles, exploring local dunes and enjoying ice cream after a long day of play!
While I enjoy spending time in and around Chicago, I've always had an interest in seeing new places. I'm very lucky to have traveled near and far, including Europe, Africa and Argentina! But truly some of the best vacations I've ever had have been visiting friends and spending Spring Break in Florida with my family! I'm eager to include my child in the fun.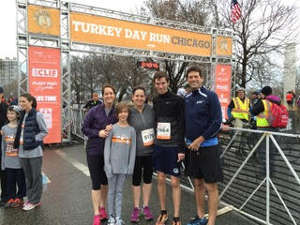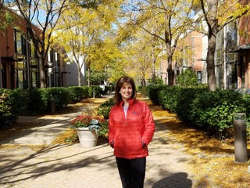 MY HOME:
I live in a townhome in Chicago's River North area. I grew up in a warm and welcoming home and I've enjoyed making my home a comfortable and fun place to be. My front door opens to a beautiful courtyard that is like having a park right outside my door. The courtyard is often filled with kids and their families playing. I'm friends with many of my neighbors, including one who recently adopted a beautiful boy. Within a few blocks there is a large park that has a great kids' water park and playground!
I share my home with two adorable cats, Sampson and Socks. I got Sampson on one of my annual pumpkin patch trips with my nieces and nephew. The farm was giving away kittens and as soon as the kids saw them, I knew that instead of a pumpkin, I'd be taking home a kitten! Sampson needed a playmate, so I adopted Socks from a shelter and they've been like brothers ever since.
MY FAMILY
I've always been close to my family. I'm the youngest of four girls and our home was always lively and full of laughter. My father was a wonderful dad who taught me so much and I miss him very much. My mom is a wonderful role model and loving mother. She also happens to be the world's greatest "Gram" and is very excited about having another grandchild to love and cherish.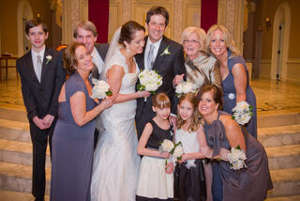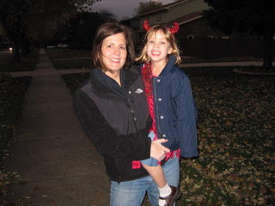 My sisters, brothers-in-law, nieces and nephew are also very excited to welcome another child to the family! I've been blessed to be a big part of my nieces and nephew's lives. Over the years, we have had so much fun together playing at local parks, visiting zoos, and going to local festivals. Ever since they were toddlers, they've had sleep-overs at my home and had "Chicago days" where we explore a different part of the city, or just spend time having fun at my house!
I'm truly blessed to also have a circle of friends that are like family, some I've known since kindergarten! Thankfully we all live close to one another so I get to spend a lot time with their families. They're excited to welcome another child into the group!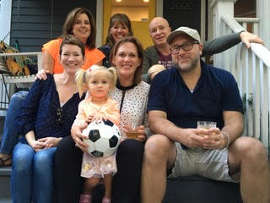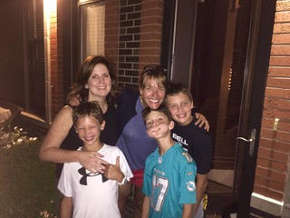 MY PROMISES TO YOU:
* I will unconditionally love, accept and cherish your child;
* I will provide for your child emotionally, financially, intellectually and spiritually;
* I will promote education, a strong sense of self, worthiness and independence;
* I will surround myself and your child with loving people;
* I will celebrate traditions, big and small;
* I will instill the importance of kindness, acceptance and empathy;
* I will maintain an ongoing relationship with you if you wish; and
* I will speak lovingly and respectfully of you always.
With sincere admiration,
Mariah