Christin, John and Justin
We admire you for your courage and sacrifice, and we cannot express how much we respect you for considering adoption. We are grateful that you are reading our letter, for we would love nothing more than to care for and raise your precious child. We are excited to introduce ourselves to you.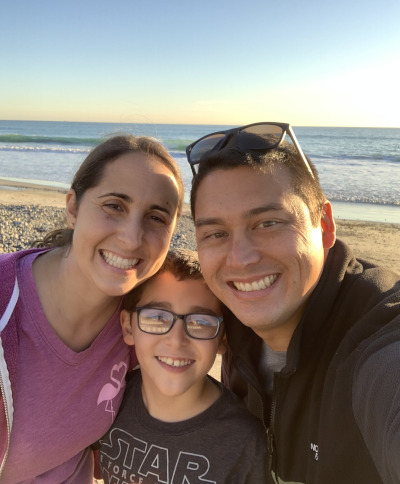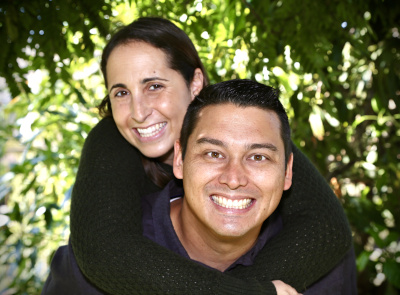 Our Story:
We are Christin and John, a fun-loving couple who cherish our family and faith above all things. We grew up in Southern California and met in 2002 during the summer before our senior year of college. Although Christin did not know it at the time, John was immediately head-over-heels. We began dating a few weeks later and were married in January 2005.
After getting married, we remained in California as Christin taught high school and John served as a youth pastor. In 2007 we moved to Durham, England, so John could complete his Ph.D. in biblical studies. Our son Justin was born in 2010, just after John finished his degree. We then moved to Chicago so John could begin working as a professor at Moody Bible Institute. We enjoyed living in Chicago for eight years, taking in the city and participating in all the diversity Chicago provides.
In 2018, our lives came full circle as we moved back to Southern California to be closer to family. Although John returns to Chicago occasionally for work and we try to visit as a family once per year, we are thrilled now to be living where the sun shines year-round and in such close proximity to our families. We live in a lovely four-bedroom home in San Juan Capistrano (Orange County) that is just minutes from the Pacific Ocean and has a nice backyard with orange and avocado trees. As a family, we most enjoy biking to the harbor, swimming at the beach, reading at the park, watching movies, spending time with friends, going to Sea World, Disneyland and vacationing at the Great Wolf Lodge. We have a small tortoise named Morris and a wonderful extended family with lots of young children.
Meet Christin:
I was born and raised in Southern California by two amazing parents (Mark and Nancy) who taught me that love is unconditional. I have an older sister (Melissa) and a younger brother (Michael) with whom I am very close. Melissa and her husband (Ryan) have two school-age boys, and Michael and his wife (Liz) have two girls and one boy, all under six years old.
In school, my two loves were dance and biology. I have spent most of my life dancing (jazz and tap), and some of my fondest memories are of me and my sister putting on shows for our family. I studied science and education in college and taught for eight years. Now, I am a stay-at-home mom and enjoy photography, baking desserts, swimming, reading to Justin, helping with the church Christmas musical, and watching football with John.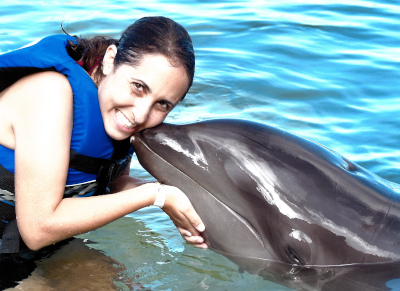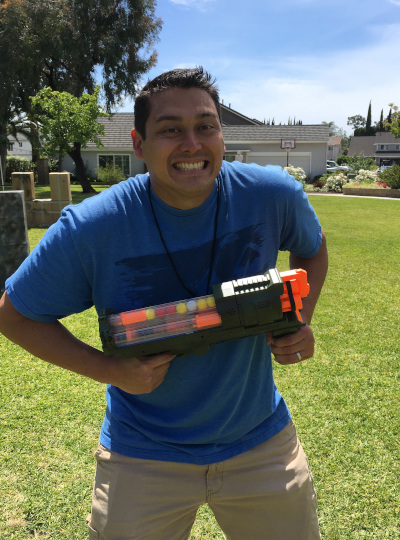 Meet John:
I was born in Mississippi but raised in Southern California by two wonderful parents (John and Julie) who worked hard to provide a great childhood for me and my brother, Jeremy. Jeremy and his wife (Whitney) have two boys and two girls, all under eleven years old. I love reading, jogging, walking with Christin, watching Star Wars movies with Justin, and following sports, especially football. My favorite teams are the UCLA Bruins and the Chicago Bears.
My work as a professor brings me great satisfaction and affords my family a nice quality of life. Not only do I get to help young people learn about their faith and prepare for their careers in Christian ministry, but I get to spend lots of time with my family, especially during those wonderfully long summer breaks!
Meet Justin:
Justin is full of life and joy! He is ten years old and can't wait to be a big brother. He loves reading, swimming, building with his toys, playing video games, and learning everything there is to know about science, Harry Potter, and the Stars Wars universe. He carries handfuls of books and Legos wherever he goes. He is a very busy boy, constantly attending church youth group, going to swim lessons, and playing with his cousins. Last year, he had a lead role in our church's Christmas musical! He is also a very loyal friend and remains close with his buddies in both California and Chicago. He is currently in fifth grade and attends a great school.
Justin brings us so much joy, and we would love to grow our family. Due to medical reasons, Christin is unable to get pregnant again. For us, adopting would be an incredible blessing.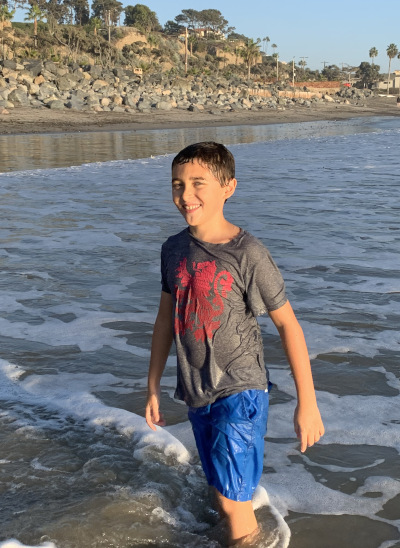 Our Family:
We live within 15 minutes of both sides of our family. In fact, we all attend the same church. We spend lots of time at each other's houses and especially enjoy swimming in Christin's parents' backyard pool. Justin loves his nine cousins more than anybody. We also have get-togethers with Christin's very large extended, Italian family where we eat pasta and play games.
Our Faith:
Our faith is very important to us. We are deeply involved in our church, and we read the Bible and pray as a family every night. We believe that God has put adoption in our hearts, and we trust that he will connect us with the birth mother and child meant for us.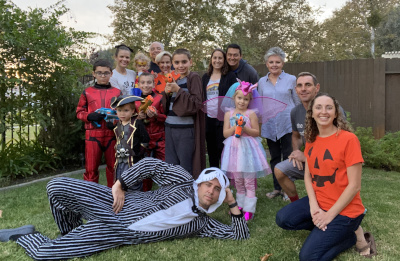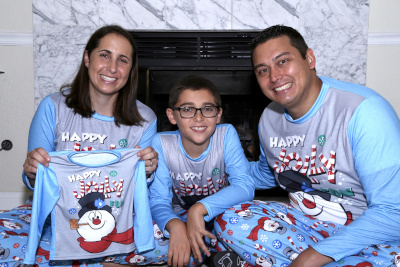 Our Promise:
We promise to love your child as you do. We will do everything we can to provide a fun, safe, and supportive home, so that your child can grow up to be truly successful at whatever he or she aspires to do. We welcome open adoption and would be happy for you to be involved in our lives. It would be very easy for us to exchange photographs and videos on a regular basis, and we would be excited to visit you in person during regularly scheduled trips to Chicago.
We would love to get to know you! If you would like to get to know us, please e-mail us at ChristinandJohnACFB@gmail.com. You can also contact our adoption counselor, La'Shea Gibson, by text (708-320-8630), phone call (800-869-1005), or e-mail (Lashea.centerforfamily@gmail.com).
God bless you,
Christin and John